Muffler and Exhaust Systems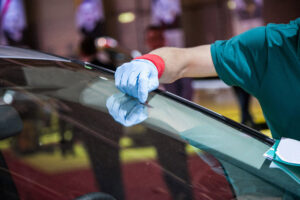 Keeping your vehicles exhaust system in good working condition is crucial for fuel mileage, the environment and your safety. Your vehicles exhaust system is made up of many important components that each play a specific role in keeping harmful gasses out of your vehicle, and the environment. At Saga Auto, we offer complimentary Exhaust system inspections, which can help identify potential issues, and provide peace of mind for you, and your family.
Our highly trained exhaust technicians will take the time to assess your vehicles exhaust system, and provide you with our expert advice to ensure your vehicles exhaust system is running as efficiently as possible.
The

Best Auto Repair Service
See What Our
Customers

Are Saying
The team at Saga auto did an excellent job in assisting us with our repairs. We highly recommend them to all of our friends family.
I couldn't of asked for a better team to fix my car. They moved quickly and were extremely affordable. Highly recommended!
Went for an oil change. Was very satisfied with the service provided. We'll definitely be using Saga Auto for all of our car needs moving forward.