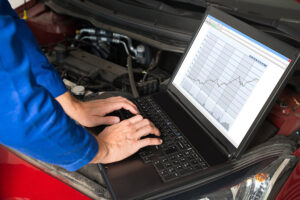 Any modern car you see in  has several intertwining systems that work together seamlessly to complete a driving experience. However, when these systems get out of whack, nothing short of a professional diagnostics check-up will return everything back to their intended settings. From assessing error codes to taking your car's tuning to the next level, diagnostics work is a great choice.
When a customer brings their vehicle to our  location, we'll look at every individual system, from electrical problems to engine issues, each of which can have a tangible effect. The diagnostic tools we use are of the highest quality and capable of resolving even small errors that could be hampering your time behind the wheel.
The

Best Auto Repair Service
See What Our
Customers

Are Saying
The team at Saga auto did an excellent job in assisting us with our repairs. We highly recommend them to all of our friends family.
I couldn't of asked for a better team to fix my car. They moved quickly and were extremely affordable. Highly recommended!
Went for an oil change. Was very satisfied with the service provided. We'll definitely be using Saga Auto for all of our car needs moving forward.