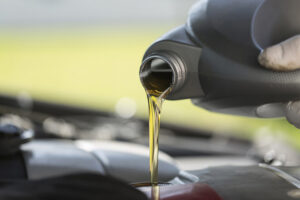 As part of a complete preventative maintenance plan, oil and filter changes help to reduce the chance of overheating and removes oil that is commonly saturated with debris and contaminants. When you bring your car to our shop, our highly trained technicians associate will help you figure out the best high quality oil for your needs and have you back on the road in no time.
On these regular service visits to  you can count on our team to also check your fluid levels and top up as needed. When you leave our auto repair center, you can rest assured that your vehicle is well-prepared to meet the next 3,000-5,000 KM's as listed in your owner's manual.
The

Best Auto Repair Service
See What Our
Customers

Are Saying
The team at Saga auto did an excellent job in assisting us with our repairs. We highly recommend them to all of our friends family.
I couldn't of asked for a better team to fix my car. They moved quickly and were extremely affordable. Highly recommended!
Went for an oil change. Was very satisfied with the service provided. We'll definitely be using Saga Auto for all of our car needs moving forward.